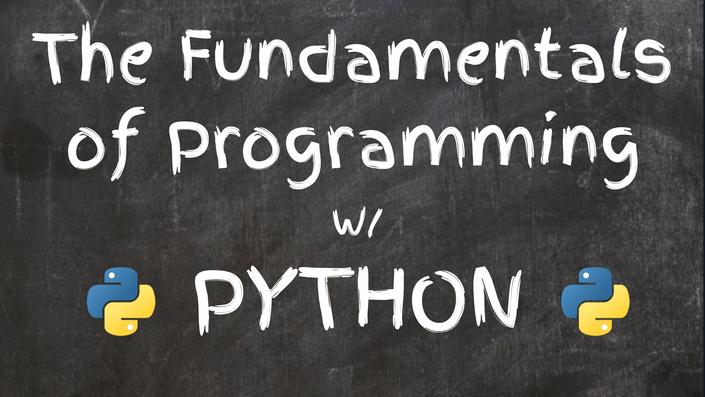 The Fundamentals of Programming with Python
Aimed towards eager beginners looking to build a foundation in programming and the python language
Watch Promo
This course is aimed at teaching and applying fundamental programming concepts. These concepts will help you to develop a very strong foundation in programming that will allow you to move on to more advanced concepts and topics.
One of the largest issues with teaching yourself programming is missing or skipping fundamental programming concepts. These are the concepts that allow you to develop a strong foundation in programming and continue to learn new skills. Far too often I see students stuck and unmotivated when attempting to learn more advanced topics. 99% of the time the cause for this is the lack of fundamental knowledge. I cannot stress how important it is to learn these skills before progressing.
Unfortunately, many courses and project videos skip or skim over these fundamental concepts and students end up just typing along without truly understanding. This course aims to solve this problem.
The course is made up of a variety of interactive lessons as well as 2 sets of programming exercises and a final project, hand graded by me . I decided to implement a final project that encapsulates all of the course content. Once you've finished it you can send it directly to me for feedback and revisions. I've done this to ensure my students understand everything taught in the course and have access to me to ask questions and clear up misunderstandings.
Many of the concepts taught in the course are NOT specific to python. This means you can take this knowledge with you to any programming language allowing you to easily pickup on it. As an experienced programmer my knowledge of these topics has helped me learn entire programming languages like JavaScript and C# in a matter of a few hours. Once you have the concepts down all that's left is the syntax, and that's the easy part.
After completing this course, you will be ready to tackle more advanced topics and broaden your skill set. Trying to learn other python modules or more advanced topics is next to impossible without the knowledge taught here. It's like trying to learn calculus without multiplication... not going to happen.
Course Components:
- 4 hours of HD video lecture content
- 2 sets of programming exercises
- 1 hand graded final project
Each lecture contains a video component, an attachment of any code written in the lecture and a short quiz to check for understanding.
The final project component of the course is optional but is highly recommended. I share access to my private email address where you can send your project upon completion or ask questions as you work through it. Upon receiving your final project, I will review it and attach feedback and suggestions, as well as answer any questions you may have.
Why Python?
- Python is one of the most widely used and highest demanded programming language in the industry. It can be used to create websites, write scrips, create applications and of course, create powerful Artificial Intelligence.
- Python is one of googles officially used languages alongside Java, C++, Golang and JavaScript.
- Python is an open source language that contains thousands of free to use modules like tensorflow, pandas and numpy.
- According to indeed.com the average salary of a python developer in the united states is $118,612 USD (as of 2019).
- Python has extremely maintainable and readable code which makes it great to learn as a beginner.
Anyways I've done enough selling, if you're serious about learning programming and the python language know what to do.
Your Instructor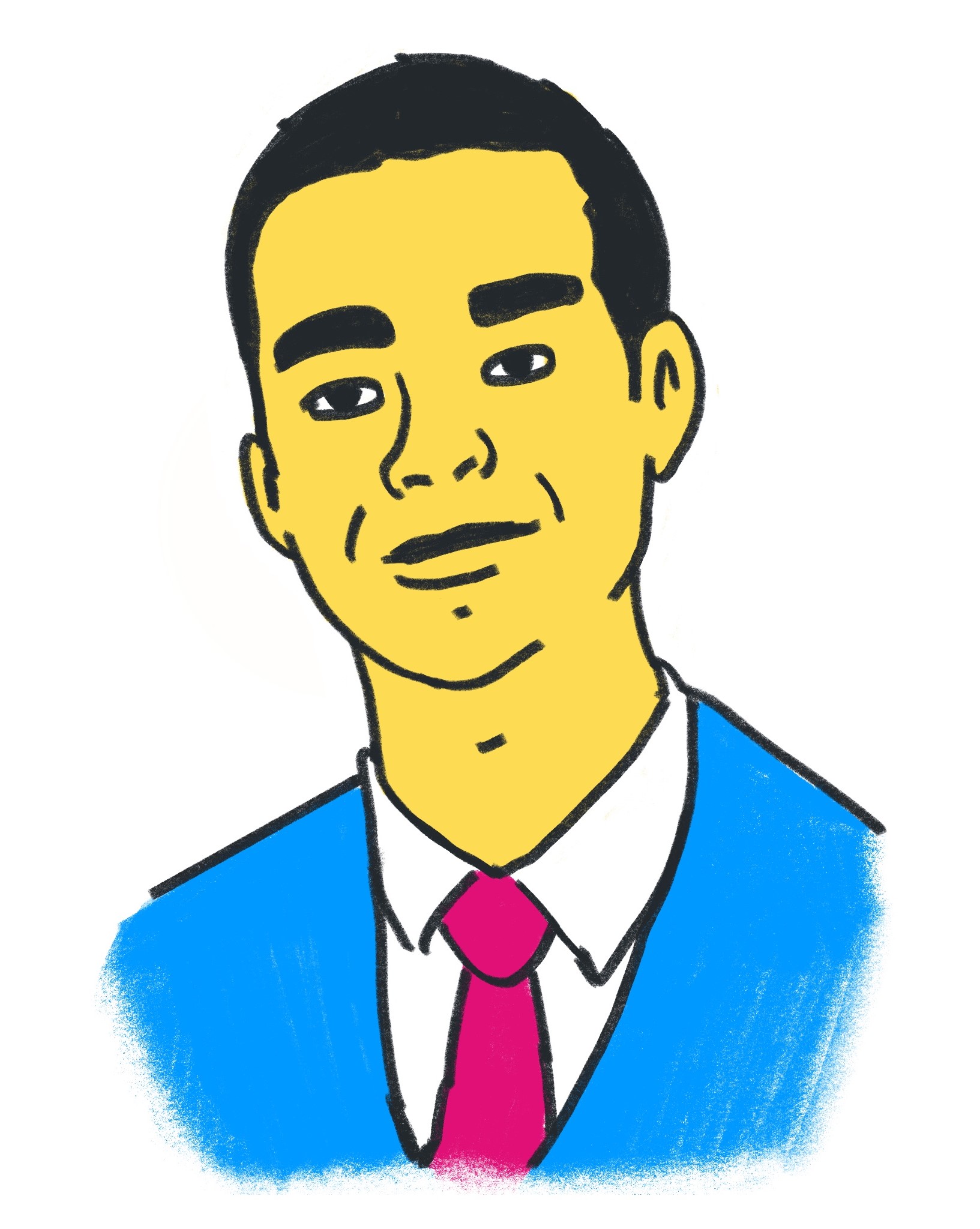 My name is Tim and I am a passionate self-taught programmer and computer science major. I've been programming since I was only 12 years old and have been teaching programming for the past 3 years. I absolutely love teaching and introducing people to programming.
For the past two years I have been running the YouTube channel: Tech With Tim & the website https://techwithtim.net where I have over 200 different videos teaching different programming concepts. I get thousands of comments a month from grateful subscribes and viewers indicating how much I've helped them.
My mission is to help everyone learn about the amazing things you can do with Technology for an affordable price.
Frequently Asked Questions
When does the course start and finish?
The course starts now and never ends! It is a completely self-paced online course - you decide when you start and when you finish.
How long do I have access to the course?
How does lifetime access sound? After enrolling, you have unlimited access to this course for as long as you like - across any and all devices you own.
What if I am unhappy with the course?
We would never want you to be unhappy! If you are unsatisfied with your purchase, contact us in the first 30 days and we will give you a full refund.